Siemens AG, Process Industries and Drives and Engineering PD PA AE G&S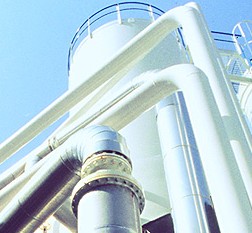 If you're striving for efficient production of glass, you need a partner with precise knowledge of the industry's requirements, and whose products, systems, solutions, and services are custom-tailored to glass production. We put our decades of experience to good use, working with you to create the best automation for your operation, from batch plants to the heated area all the way to the cold end, including all manufacturing related sub processes. Our offering includes reliable power distribution systems, robust process instrumentation, high-performance drives, end to-end automation, and modular MES solutions. Our plant-wide automation standard is a holistic approach for increased transparency in glass production and further processing and, hence, increased availability, higher productivity, and improved cost efficiency.
You'll enjoy a wide range of benefits in every phase of your plant life cycle – during planning, operation, and when it's time for the next cold repair.
Supplier of Automation systems, drive systems, instrumentation, power distribution, Product-Lifecycle Management (PLM) Software
Distribution Trade-Names
SIMATIC, SIMOTION, SINAMICS, SIVACON,
Totally Integrated Automation, Integrated Drive Systems