Siemens AG, Process Industries and Drives and Engineering PD PA AE G&S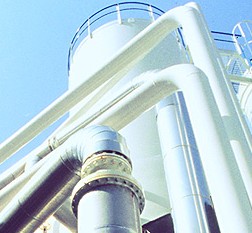 Siemens AG (Berlin and Munich) is a global technology powerhouse that has stood for engineering excellence, innovation, quality, reliability and internationality for more than 165 years. The company is active in more than 200 countries, focusing on the areas of electrification, automation and digitalization. One of the world´s largest producers of energy-efficient, resource-saving technologies, Siemens is No. 1 in offshore wind turbine construction, a leading supplier of combined cycle turbines for power generation, a major provider of power transmission solutions and a pioneer in infrastructure solutions as well as automation, drive and software solutions for industry. The company is also a leading provider of medical imaging equipment – such as computed tomography and magnetic resonance imaging systems – and a leader in laboratory diagnostics as well as clinical IT. In fiscal 2014, which ended on September 30, 2014, Siemens generated revenue from continuing operations of €71.9 billion and net income of €5.5 billion. At the end of September 2014, the company had around 357,000 employees worldwide. Further information is available on the Internet at http://www.siemens.com.
---
Address
Company
Siemens AG
Process Industries and Drives and Engineering PD PA AE G&S
Address
Siemensallee 84
76187 Karlsruhe
Country
Germany
Phone
0049 721 5954974
Fax
0049 721 5954477
Email
Email Contact
Internet
www.siemens.com/glass
Employees
357,000
Turnover
71.9 billion EUR
Year founded
1847
---
Contact Info
| | |
| --- | --- |
| Name | Mr. Bernd Lehmann |
| Position | Siemens Glass Team |
| Phone | 0049 721 595 85730 |
| Fax | 0049 721 595893 6082 |
| Email | Email Contact |
| | |
| --- | --- |
| Name | Mr. Bernhard Saftig |
| Position | Vice President |
| Phone | 0049 721 595 4974 |
| Fax | 0049 721 595 4477 |
| Email | Email Contact |
---
---
Products
If you're striving for efficient production of glass, you need a partner with precise knowledge of the industry's requirements, and whose products, systems, solutions, and services are custom-tailored to glass production. We put our decades of experience to good use, working with you to create the best automation for your operation, from batch plants to the heated area all the way to the cold end, including all manufacturing related sub processes. Our offering includes reliable power distribution systems, robust process instrumentation, high-performance drives, end to-end automation, and modular MES solutions. Our plant-wide automation standard is a holistic approach for increased transparency in glass production and further processing and, hence, increased availability, higher productivity, and improved cost efficiency.
You'll enjoy a wide range of benefits in every phase of your plant life cycle – during planning, operation, and when it's time for the next cold repair.
Supplier of Automation systems, drive systems, instrumentation, power distribution, Product-Lifecycle Management (PLM) Software
Distribution Trade-Names
SIMATIC, SIMOTION, SINAMICS, SIVACON,
Totally Integrated Automation, Integrated Drive Systems
---
---
News
Filetype
Filesize
PDF
456305
Opportunities offered by digitalization in the glass industry
Effectively generate and collect engineering and production data for your business success
download
PDF
61236
Siemens at glasspex India 2015
Siemens helps improve transparency at the glasspex India 2015
download
PDF
61396
Siemens bei der glasspex Indien 2015
Siemens schafft klare Sicht auf der glasspex 2015
download
PDF
1879142
Automated energy data acquisition & cost savings in glass production
Pascal Huguet, Head of the Glass Branch, Siemens France
download
PDF
3727392
Chances in the Glass Industry through Digitalization
Siemens paper at VDMA gtl-Symposium glasstec Düsseldorf
download
---
---