Rurex-Stahl - Dr. Otto Kukla GmbH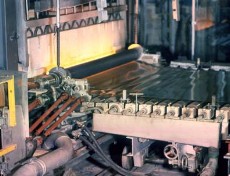 RUREX-Stahl today is a world wide operating manufacturer for the glass industry.
With approx. 15 employees in Gelsenkirchen the turnover in 2015 was 3 million EURO.

The export rate was more than 75% in 2015 (more than 60% in non EU countries).
RUREX is market leader in the manufacturing and commissioning of complete glass production lines for solar, figured and profiled glass.

For the container glass industry we are supplying worldwide our heat- and wear resistant spare parts, such as springs, dead plates, shear blades in many special designs, especially made for high-speed IS- machines.