Neutra Kunststoffbau GmbH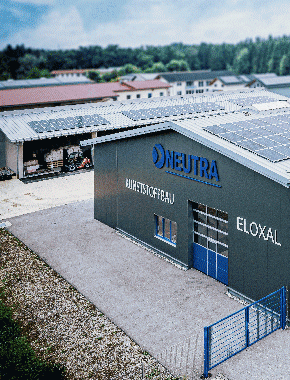 Neutra Kunststoffbau GmbH is a mid-sized company founded in 1990. We make standard and customised automatic and semi-automatic units for polishing and frosting hollow-ware glass and flat glass and also supply waste air and wastewater treatment units.
Our customers consist of crafts and industrial business from the glass industry, the chemical industry, the food and beverage industry, the electroplating industry, the semiconductor industry, and companies supplying swimming bath technology.
Our units are made of such thermoplastic materials as polyethylene (PE), polypropylene (PP), polyvinyl chloride (PVC), polyvinylidene fluoride (PVDF) and other plastics and are produced in line with environmental requirements. Planning, production, assembly and after-sales service are carried out and provided by trained and qualified employees. All our units bear the CE mark, meaning that they meet European Union quality and safety standards.
Videos about company philosphy and products are now available here: