PV glass in 2 mm - Be ready for the future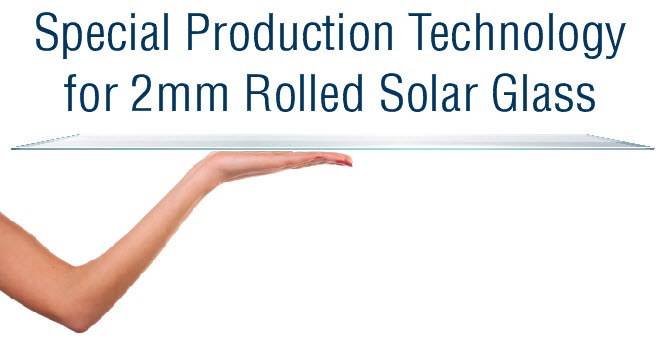 The future of photovoltaic modules has already shifted to glass - glass modules in 2mm.
Modules made with such ultra-clear glass, are far more efficient than traditional PV modules as there is less glass to "stop" the sunlight getting through to the cell.
The modules with thin glass - 2mm front and 2 mm back sheet glass - allow, in fact, higher yields compared to conventional glass for photovoltaic and are always maintaining the same performance and mechanical strength of 4 mm.
The efficiency of this glass is also far higher than conventional glass with 92.1% against 91.5 of the normal low-iron glass for solar. All these facts make 2mm BIPV modules more competitive than thicker modules.
Get more information about production technology and contact 2mm glass production experts on the following pages.