Once again glasstec will live up to its role as the leading international trade fair for the glass industry in 2014. The number of exhibitor registrations is on par with those of the previous event in 2012. Last time, 1,175 companies representing glass engineering, glass manufacturing and glass crafts participated, 66% of which came to Düsseldorf from outside Germany.
---
---
---
The company produces beer bottles for local beverage and beer market. Owing to expected increase of the beverage market by approx 30% and consecutive demand in packaging requires regular upgrades and expansion.
The company announced several furnace repair projects with average 10 mio Euro investment each. Total package for European factories comes up to 140 Million Euro for furnace repair, machine and inspection equipment upgrades.
The company invests almost 1 Mio USD in manufacturing line for tempered glass and doubles its production. Expansion of facilities included in project volume.
---
Producer / Glass Manufacturer
Trading / Glass Processing
---
---
---
---
---
---
---
---
---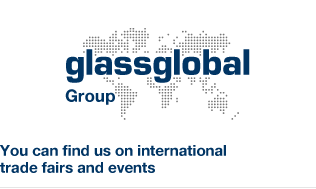 13.05.2014 - 14.05.2014 (Offenbach am Main)
21.05.2014 - 24.05.2014 (Sao Paulo)
22.05.2014 - 22.05.2014 (Berlin)
---
---
---
Ever wanted to know
where your customers
really are?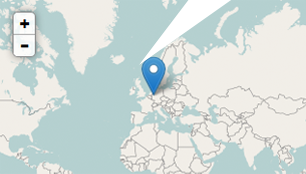 ---
22.04.2014, Taiwan, R.O.C.

---
---
---
---