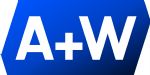 Is VITRUM as an exhibition past its peak? From the point of software supplier A+W, this is clearly not the case. The industry has been showing an unexpectedly keen interest, at least in high-tech software products. The visitors at the A+W booth were mainly international, potential buyers came from all over Europe, from Scandinavia to the Middle East and Asia. This confirms the belief of VITRUM's managing director Renata Gaffo who registered an increase in international visitors of 3 %.
"Our visitors" explains A+W sales manager Peter Dixen "were mainly those we always love to see on our booth, namely deciders like the managing directors or owners, IT managers, and production managers".
A+W at VITRUM 2013: A strong interest in integrated software solutions for glass processors and IG producers
Which of the software products is the industry particularly interested in in times like these? Dr. Uwe Schmid, A+W CEO: "Interestingly, the visitors are more and more looking for comprehensive, integrated products up to complete business solutions comprising ERP and production as well as shipping control." Isolated applications are less on demand according to Uwe Schmid.
This fact suggests that glass processors and IG producers become increasingly aware of the importance of integrated business software for efficient processes, from order entry through to dispatch. Even small and medium-sized companies have come to share this view. The new development A+W Business Pro, an integrated product especially designed for this user group, received a lot attention and was received enthusiastically by the visitors.
The amount of useless waste should be kept to an absolute minimum where lots of high-quality glass is cut. No surprise therefore that the A+W Defect Optimizer which was presented as a sneak preview, received keen interest. Together with "jumbo" scanners like the solution of A+W's neighbors at VITRUM, the A+W Defect Optimizer can help to save lots of precious glass, especially in productions where large amounts of glass are cut and the share of high-quality performance glass is high.
Uwe Schmid: "No sign of a sense of crisis! If the mood of the European flat glass industry keeps developing like this we can expect a successful business year 2014!"