Joining our GPD Finland 2013 Gold Sponsors, DuPont de Nemours and Quanex Building Products, the GPD Organizing Committee is delighted to welcome three new Gold Sponsors on board:

Eckersely & O´Callaghan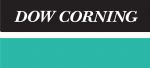 Dow Corning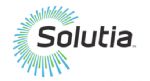 Solutia Inc.
Mr. James O´Callaghan of Eckersley & O´Callaghan will chair the Architect Forum session.
Mrs. Julia Schimmelpenningh (Global Applications Manager) of Solutia will resume her chairmanship of the Laminated Glass / Process / Design session.
On behalf of Dow Corning, Mr. Larry Carbary (High Performance Building Solutions Scientist) and Mikkel Kragh (Global Facade and Architectural Design Leader) will be chairing the Architectural Challenges and Solutions session and the Energy Performance in Buildings session, respectively.
Dow Corning will also organize a workshop during GPD Finland 2013 on enabled façade & architectural design.
All our sponsors will have at least one technical presentation during the GPD Finland 2013 conference.