glassglobal expands its services
We are proud to announce that glassglobal expands to glassglobal Group and that we diversify our services into following business segments.
glassglobal Community
glassglobal Consulting
glassglobal Engineering
glassglobal IT-services
Please click www.glassglobal-group.com to see more details about the scope of our supply
This expansion was realized owing to multiple inquiries to our team from the different market segments. More than 360,000 visitors/month count on us and over 4.6 million page impressions per month confirmed our new strategy and encouraged us made us make this move.
As meanwhile, we count a great number of glass engineers in our team, we now act as competent partner for the global glass industry.
During the past months, we have revised our complete web presence with high effort to match these new requirements. Not only a new and clearly structured design but also new functionalities and features are available.
We know that a relaunch always requires from users to get used to a new look-and-feel and to new functions. But we are certain that the improvements that we have made will be of advantage to you. If you need any help whatsoever, please don´t hesitate to call or send an email. Moreover, we preventively ask you to excuse any errors and to report them to our team.
The Quick Feedback is one of the new features and serves perfectly for direct transmission of messages to our team.
We always strive to provide all of our customers and visitors with best possible service covering all segments of glass industry, production, processing and marketing and are looking forward to welcome you as trusted visitors and customers at our new portal in the future.
We hope that you like the new portal and are looking forward to your comments.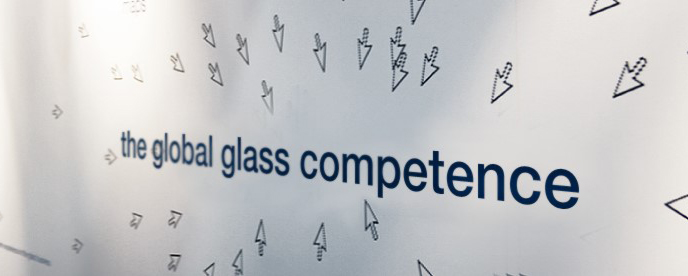 CEO of glassglobal Group
Dipl.-Ing. André Ommer
10.06.2013, glassglobal Group
print
News material on the Site is copyright and belongs to the Company or to its third party news provider, and all rights are reserved. Any User who accesses such material may do so only for its own personal use, and the use of such material is at the sole risk of the User. Redistribution or other commercial exploitation of such news material is expressly prohibited. Where such news material is provided by a third party, each User agrees to observe and be bound by the specific terms of use applying to such news material. We do not represent or endorse the accuracy or reliability of any of the info contained in any news or external websites referred to in the news.
Should the content or the design of these sites violate third parties rights or legal prescriptions, we kindly ask you to send us a respective message without invoice or cost. We guarantee that passages where the claim is considered as justified will be removed immediately, without any necessity to involve any lawyer into this issue. We will reject any claim caused by submission of a honorary note in this regard without any prior contact and confirmation of the issueby us and we reserve the right ssue counter claim ourselves because of violation of aforesaid conditions.