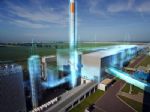 Siemens will be presenting its solutions for the glass industry at the glasstec in Düsseldorf from September 20 – 23, 2016 at booth D04 in Hall 15. At the world's premiere trade fair specializing in glass processing, Siemens will be focusing on digitalization and its benefits for the industry under the banner "Digitalization for lasting success". Key watchwords of this year's offering: the "digital twin" and data handling.
The degree of automation achieved by a production plant and the use made of data are decisive factors which determine a company's efficiency and therefore its competitive standing – and this applies equally to the glass industry. How machine builders and glass producers can harness the rapid advances in digitalization in this field to progress their business is the subject of the Siemens presentation to visitors from September 20 – 23, 2016 at the glasstec in Düsseldorf. This year's theme: "Digitalization for lasting success". At booth D04 in Hall 15, Siemens will be staging a 2D show for visitors to demonstrate how its digitalization portfolio supports companies in their bid to digitally merge their product and plant design, their systems and glass manufacturing processes. One of the focal themes of the show will be the creation of a "digital twin": a virtual representation of complete plants or plant sections which can be used during virtual commissioning, production optimization and product changes.
Wide-ranging opportunities of digitalization
Digitalization is the essential next step in the glass manufacturing process based on a high degree of automation. The opportunities opened up for the glass industry by digitalization are many and varied, both for plant operators and equipment suppliers.
Plant operators will have scope to achieve sustainable profitability, higher productivity and improved cost and energy efficiency. Digitalization will provide wide-ranging possibilities here: greater transparency, comprehensive planning, reliable planning, virtual commissioning, malfunction-free operation, avoidance of surplus capacity and bottlenecks, faster product changes at the optimum time, greater flexibility, more focused production to fit customers' quality requirements, a broader product range, fewer rejects, lower expenses for training, optimized operation and asset (performance) management through to resource optimization.
Equipment suppliers will benefit from digitalization when it comes to processes such as simulation, safe, simple, low-cost remote maintenance, learning effects from field data, product lifecycle services and extended lifecycle services like modernization and update/upgrade services. They will also be able to develop new business models, based for instance on performance guarantees.
Captions
Digitalization offers producing sectors such as the glass industry plenty of opportunities to further optimize production processes and so secure their competitive edge.
The Siemens digitalization portfolio supports companies in their bid to digitally merge their individual process phases and components
Mit der Siemens-Software "Plant Simulation" aus dem Tecnomatix-Portfolio lässt sich der Fertigungsablauf der gesamten Glaslinie simulieren.
Consequent use of digital data: All machine builders and plant engineers produce data and provide it to the plant operator. Thanks to this additional intelligence, the product and campaign launch can be better planned and scheduled for an optimal point in time, and learning and run-in phases are minimized. A shorter overall project duration becomes a reality.