EXHIBITION NEWS UPDATE
Glassman Turkey 2011 will showcase leading suppliers of equipment, technology and services used in the manufacture of all types of hollow glass including: containers • giftware • industrial • medical • packaging • pharmaceutical • scientific • surgical • tableware • technical glass and much more!
Entry to the exhibition is FREE OF CHARGE!
Click here to register online today

Products on display include:


Glass moulds
MERKAD manufacture high quality tableware glass moulds for leading glass manufacturers all around the world. Merkad's Engineering & Design department is capable of providing a professional level of service, from manufacturing moulds and equipment for glass production such as pressing, blowing, stretching, spinning and stemware processes, through to the designing of a new article with related technical drawings, and 3D modelling.
Stand D6

IT solutions
VERTECH
With the SIL monitoring system, you know precisely the output and the losses on your production lines in real time. This enables you to react quickly to all events and improve your productivity.
Stand B5

Energy solutions
Both the public and industrial sectors have seen a dramatic increase in energy costs and are faced with the highest costs ever. Due to limited energy reserves, it´s also assumed that prices will rise again. It is therefore all the more important to integrate the latest technologies into production processes that offer not only advantageous features, but also the highest energy efficiency for cost-savings and to reduce our impact on the planet.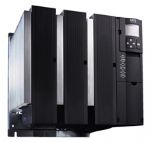 ARTronic A.Ş. will be showcasing AEG power controllers for countless applications where quality, reliability and precision are of utmost importance. AEG's innovative products and processes, such as voltage sequence control, enable a high efficiency with minimized harmonic distortion. Their solutions in the field of static and dynamic mains load optimization also offer further saving potential and improved network quality. Applications include: • Heating • Glowing • Hardening • Sintering • Melting • Forming • Bending
Stand C2

View the latest exhibitor list online here
Entry to the exhibition is FREE OF CHARGE!
Click here to register online today
If you have any questions, please don´t hesitate to contact me.
In the meantime, we very much look forward to seeing you in Istanbul!