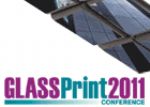 As the date for GlassPrint 2011 draws near, I would like to advise you of some final details for the event.
Hotel reservation – action needed by 28 October at latest
First of all, a reminder about booking your hotel room if you have not already done so. The Radisson Blu Scandinavia Hotel have advised us that they only have limited availability for 23-24 November 2011. However, subject to availability, they will still offer the reduced room rate if the attached booking form is used to make the reservation by 28th October.
The event will be held in the Europasaal rooms in The Radisson Blu Scandinavia Hotel in Düsseldorf on 23rd & 24th November 2011. Please use the following link for full details of the venue:
http://www.radissonblu.com/scandinaviahotel-duesseldorf (English version)
http://www.radissonblu.de/scandinaviahotel-duesseldorf (German version)

Exhibition build-up
Build-up of your table-top stand will commence from 20:00 hours on Tuesday 22 November in the Europasaal II + III rooms. You will also be able to access to the rooms for build-up from 08:00 hours on Wednesday 23 November, but please note that all stands must be completed by 09:30 hours at the very latest on Wednesday 23 November.
You will be provided with a table and two chairs and a power socket will be available if required. Your entire area space will be approximately 2m². If you would like us to provide a display board behind your table for you to display posters etc., please advise me by Friday 28 October 2011.

Transport and hotel
If you will be flying into Düsseldorf International Airport, please note that there is no shuttle bus provided to The Radisson Blu Scandinavia Hotel. The most convenient way to travel to the hotel is by taxi which should take just 10-15 minutes and cost approximately Euro 15 each way. There are no direct connections using public transport.
Further information relating to Düsseldorf International Airport may be found at www.duesseldorf-international.de
If you will be arriving by road, please use this link to obtain directions to the hotel:
http://www.radissonblu.com/scandinaviahotel-duesseldorf/location
If you would like some further tourist information on the area, please use the following link:
http://www.duesseldorf-tourismus.de/en/tourist-information-offices/ (English version)
http://www.duesseldorf-tourismus.de/tourist-informationen/ (German version)
Included in the GlassPrint exhibitor fee you will receive a light lunch on Wednesday 23 November, dinner on Wednesday 23 November and lunch on Thursday 24 November, all for a maximum of two people. Refreshments during the official coffee breaks will also be provided.
Exhibition name badges and entry to conference
I would just like to remind you that entry into the conference area is for only one person per exhibitor. If you wish to register addition persons for entry into the conference, the fee is Euro 495 (Euro 395 for ESMA members) per person. Please advise me by return email if you would like to take this option.
So that I can start to prepare name badges for the event, I would be grateful if you could provide me with the names of the people who will be attending for your company by Friday 28 October 2011.
SUMMARY OF ACTION TO TAKE BY FRIDAY 28 OCTOBER 2011
· Names of attendees to be advised
· Orders to be placed for a display board in the exhibition room
· Advise if an extra person is to be registered for the conference
* Hotel booking (if not already done)
Marketing Campaign and customer invitations
The extensive marketing campaign for GlassPrint has reached its peak as we endeavour to attract as many of your existing and potential customers as possible. In addition to telephone canvassing, paper mailings and e-shots, widespread coverage has appeared recently in global glass and printing magazines and websites, and will continue to do so for the next month.
If you would still like to confidentially provide us with a list of your customers, we would be very happy to invite them for you at our cost.
It would also be much appreciated if you could display one or both of the attached banners on your website.