What is Industry 4.0 and how can it assist the global glass industry in its quest for greater efficiencies?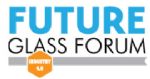 The Future Glass Forum is a live discussion of the issues surrounding Industry 4.0, 'smart manufacturing' and creating a 'smart factory', including perspectives on Glass Manufacturing and Digitalisation.
This conference is free-to-attend and is applicable to both flat glass and hollow glass production as well as business consultants interested in considerations of business models, IT Infrastructure, energy efficiencies and plant safety and security.
Please note; the Future Glass Forum conference will be in English, with a free translation service into Thai provided.
DAY 1: Wednesday 24 January Morning
Welcoming and Opening Keynote address:
Viwat Supatham, Chairman, Manufacturers Industry Club, The Federation of Thai Industries (GMFTI)
Keynote address: The Advantages of Digitalization in the Glass Industry
Philippe Mary, Head of Siemens Belgium Glass Branch and Global Account Manager
Presentation title TBC
Dr Daniel Schippan, Founder & Managing Director, cm.project.ing GmbH
Heye Smart Plant
Gregory Lecat, Heye International
How the Industrial Revolution 4.0 will impact the glass industry
Erik Muijsenberg, Vice President, Glass Service Inc
DAY 2: Thursday 25 January Morning
Morning Keynote: Container Glass forming in 2020/2025: Dark Factory
Paul Schreuders, CEO, Xpar Vision
Increasing productivity and quality in a 4.0 Glassplant: opportunities and threats
Jean Luc Logel, CEO, IRIS Inspection Machines
Eco Lead Furnace with high efficiency and furnace security system
Xuqing Xie, Glass Engineering Group, AGC Ceramics
SmartMelter: New Industry Standard in Furnace Inspection and Maintenance
Yakup Bayram, CEO, PaneraTech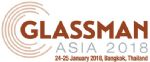 Glassman Asia takes place on 24-25 January at the Bangkok International Trade & Exhibition Centre, Bangkok, Thailand. Your free pass will allow you access to two conferences and a networking exhibition featuring suppliers and service providers from all over the world.
Technology in Glass - free to attend conference
In a change to the regular technical Glassman Conference, the programme in 2018 will focus on general trends and in the glassmaking industry. A number of glass leaders will discuss today's talking points in the industry.
Please note; the Glassman Asia conference will be in English, with a free translation service into Thai provided.
The exhibition
The Glassman Asia exhibition is taking shape with a range of technology partners already signed up to exhibit. The exhibition will provide a platform for suppliers to the glass industry to present the latest innovations and technology for glass containers.