VMA GmbH, VMA - Gesellschaft für visuelle
VMA is specialized in designing and producing opto-electronic measuring and testing equipment for the glass industry, particularly thickness measuring equipment. Our equipment is designed in accordance with the special needs of our customers. They contain all necessary components for turn-key systems. Our engineers have been working in the glass industry for many years. Therefore we are familiar with the special questions for the testing of glass articles as well as the technological problems of glass manufacturing. Our strength is to provide our customers with a whole system of know-how. We are able to link our experiences with innovative solutions and sophisticated technologies.
Consultation Specialists in optics, electronics, software, handling and cooling with many years of experiences in the glass industry give you advice on the solution of your problems.
Analysis Together with your specialists we analyse your process and take down the layout of your plant for an optimisation of it.
Functional Specifications We give support in formulating functional specifications for a technically realizable and economically acceptable task.
Realization We solve your problem by combining and adapting our various products. Adaptation is done by variation of the optical, electronic, mechanical and cooling parameters. Software is produced for your solution individually.
Turnkey Systems We deliver, install, put the system into operation and train your operators and your service personnel. Technical Service A detailed documentation and the cooperation of our specialists with your maintenance personnel are good preconditions for a reliable and quick technical service.
Maintenance Service We offer a mobile after-sales-service, also with maintenance contract, if desired. In addition, we can check and calibrate your automation system regularly in order to realize your quality system.
Spare Part Service The main expendable parts we have on stock. Provision and production of spare parts are carried out as quick as possible.
---
Address
Company
VMA GmbH
VMA - Gesellschaft für visuelle
Address
OT Wümbach, Gräfinauer Straße 2
98704 Wolfsberg
Country
Germany
Phone
0049 36785 5870
Fax
0049 36785 51225
Email
Email Contact
Internet
www.vma-online.de
Year founded
1995
---
Contact Info
| | |
| --- | --- |
| Name | Mr. Dipl.-Ing. Fred Vogler |
| Position | Authorized Officer |
| Phone | |
| Email | Email Contact |
| | |
| Name | Mr. Dipl.-Ing. Nico Thomae |
| Position | Managing director |
| Email | Email Contact |
| | |
| Name | Mr. Sebastian Hollatz |
| Position | Product Manager TMC |
| Phone | 0049 36785 587 0 |
| Fax | 0049 36785 51225 |
| Email | Email Contact |
| | |
| Name | Mr. Raven Liu |
| Position | Project Manager |
| Email | Email Contact |
| | |
---
---
Products
Supplier of Equipment for non-contact Measuring and Control Equipment, particularly non-contact Glass Thickness Measuring Sytems for Container Glass, Float Glass, Display Glass and Glass Tubes as well as a comprehensive Range of Instruments for the Automation of Glass Tube Manufacturing such as Defect Detection, Diameter Gauges, Sorting and Control Systems, Automatic Quartz Glass Resizing. A comprehensive range of inspection systems is available. Special emphasis is placed on non-contact thickness measuring instruments.
TMC - Thickness Measurement system for Container glass
TMF - Thickness Measurement system for Float glass
Special solutions (TC Tube Control, TMP Thickness measurement for Patterned glass, TMT Thickness measurement system for Tubular glass hot/cold, ODMT Outer Diameter Measurement for Tubular glass, Off-line systems a.o.)
---
Downloads
Filetype
Filesize
PDF
497301
TMC Berührungsloser Wandstärkesensor
System zur Messung und Bewertung der Wandstärkeverteilung.
login
PDF
106443
TMC - C40 chromatischer Sensor
Das chromatische Sensorsystem ist eine weitere und wichtige Option im weltweit sehr erfolgreich eingesetzten Wandstärkemesssystem für Behälterglas TMC.
login
PDF
54233
TMC-C54 chromatischer Sensor
Dieses neue chromatische Sensorsystem TMC-C54 ist eine konsequente Weiterentwicklung des erfolgreich eingeführten TMC-C40 Sensorsystems. Es arbeitet auf der Grundlage der chromatischen Abberation.
login
PDF
713905
TMF Dickenmessgerät für Flachglas
TMF ist ein Messgerät für die online Kontrolle an Floatglaslinien oder ähnlichen Anlagen zur Herstellung von Flachglas.
login
PDF
660100
TMP - Dickenmessung für Walzglas am heißen Ende
Die neueste Produktentwicklung der VMA gibt Ihnen die Möglichkeit, die Dicke von Walzglas am heißen Ende zu messen. Es können bis zu 5 Messköpfe vor dem Eingang der Kühlbahn einer Walzglaslinie installiert werden. Die Messergebnisse werden grafisch dargestellt oder zum Linieninformationssystem des Kunden übertragen.
download
PDF
602765
Tube
Tube Control ist ein modular aufgebautes, aufeinander abgestimmtes System. Es umfasst Geräte zum Messen der Rohrdimensionen sowohl on-line am Rohrzug.
login
PDF
499065
TMC non-contact Wall Thickness Sensor
System for measurement and valuation of glass distribution.
login
PDF
106435
TMC - C40 chromatic sensor
The chromatic sensor system is a further and also important option of the noncontact wall thickness measurement system TMC for container glass which is in use worldwide very successfully.
login
PDF
54091
TMC-C54 chromatic sensor
This new chromatic sensor system TMC-C54 is a further development as a consequence of the well introduced chromatic sensor system TMC-C40. It works on the principle of chromatic aberration and is recommended for use at slightly non-round containers.
login
PDF
684003
TMF Thickness Measuring Equipment
TMF is a state-of-the-art measuring equipment for the on-line control of float glass lines. It is a laser based measuring instrument.
login
PDF
660001
TMP - Thickness Measuring Equipment for Pattern Glass at the Hot End
VMA gives you the option of measuring the thickness of pattern glass at the hot end. Up to five sensor gauges of the TMP (hot) can be installed at the entrance of the lehr at a pattern glass line. The results are indicated graphically in a user friendly screen or the readings are sent to a factory information system.
download
PDF
600141
Tube
Tube Control is a modular designed system of settled instruments and modules. It comprises measuring instruments for the tube dimensions.
login
PDF
496728
TMC-S28 Capteur d'épaisseur sans contact
Système pour mesure et répartition de l'épaisseur.
login
PDF
105456
TMC - C40 Capteur chromatique
Le système de capteurs chromatiques, utilisé avec un grand succès en monde entier, est une option importante et supplémentaire du système de mesurage d'épaisseur de parois de récipients en verre TMC.
login
PDF
54212
TMC-C54 Capteur chromatique
Ce nouveau capteur chromatique TMC-C54 est le résultat d'un développement systématique du capteur TMC-C40 qui a été lancé avec beaucoup de succès sur le marché. Ce nouveau système est basé, comme son prédécesseur, sur le principe de l'aberration chromatique.
login
PDF
715436
TMF Appareil de mesure de l'épaisseur du verre plat
TMF est un appareil pour le contrôle de l'épaisseur en ligne sur des lignes de production de verre Float ou sur des installations similaires pour la production de verre en plaque, par exemple le verre pour Display.
login
PDF
659972
TMP - mesure l'épaisseur du verre coulé au bout chaud
VMA avec ses produits vous donne la possibilité de mesurer l'épaisseur du verre coulé au bout chaud de la production. Il est possible d'installer jusqu'à cinq capteurs par ligne avant l'entrée à l'étenderie. Les valeurs mesurées sont soit montrées d'une manière graphique soit envoyées au système d'information de la ligne du client.
download
PDF
604648
Tube
Tube Control est un système de modules séparés et disposés l'un sur l'autre. Il est composé d'appareils qui mesurent les dimensions des tubes.
login
PDF
494297
TMC-S28 Sensore di spessore senza contatto
Sistema di misurazione e valutazione per la distribuzione dello spessore.
login
PDF
103123
TMC - C40 sensore cromatico
Il sistema dei sensori cromatici è un´altra possibilità importante per il sistema di misurazione dello spessore di parete di recipienti in vetro TMC avendo un gran successo in tutto il mondo.
login
PDF
54408
TMC-C54 sensore cromatico
Questo sistema nuovo di sensori cromatici TMC-C54 è uno sviluppo logico del sistema di sensori TMC-C40 introdotto con successo. Funziona, anche come il sistema di sensori TMC-C40 sulla base dell'aberrazione cromatica.
login
PDF
715596
TMF Apparecchiatura di misura di spessore del vetro in lastre
TMF è una apparecchiatura per il controllo on-line su linee di fabbricazione del vetro con procedimento Float o su impianti simili per la produzione di vetro in lastre.
login
PDF
603856
Tube
Tube Control è un sistema con moduli separati e disposti l'uno sopra l'altro. E' composto di apparecchiature che misurano le dimensioni dei tubi.
login
PDF
659849
TMP - Misurazione dello spessore del vetro cilindrato all'estremità calda
Il prodotto il più nuovo della ditta VMA da la possibilità di misurare lo spessore del vetro cilindrato all'estremità calda. Possono essere installate fino a 5 teste di misura davanti all'entrata del canale di raffreddamento dell'impianto per controllare la produzione del vetro cilindrato.
download
PDF
493030
TMC-S28 Sensor de espesor de pared sin contacto
Sistema para la medición y evaluación de la distribución de espesores
login
PDF
106365
TMC - C40 Sensor cromático
El sistema de sensor cromático representa otra opción importante del sistema medidor del espesor de pared para recipientes de vidrio TMC, utilizado con muy buen éxito a escala mundial.
login
PDF
54323
TMC-C54 Sensor cromático
Este nuevo sistema sensórico cromático TMC-C54 representa el perfeccionamiento consecuente del sistema sensórico TMC-C40, introducido con mucho éxito. Tal como el TMC-C40 funciona sobre la base de la aberración cromática.
login
PDF
575896
TMF Medidor de espesor para vidrio plano
TMF es un medidor para el control on-line en líneas de vidrio flotado o instalaciones similares para la producción de vidrio plano.
login
PDF
660181
TMP - Medición de espesores para vidrio laminado en el lado caliente
El desarrollo del producto más reciente de la VMA le brinda la posibilidad de medir el espesor de vidrio laminado en la extremidad caliente del tren de laminación. Pueden instalarse hasta 5 cabezas medidoras a la entrada del transportador de enfriamiento controlado de la línea de producción de vidrio laminado. Los resultados de medición se representan gráficamente o se transmiten al sistema de información referente a la línea del cliente.
download
PDF
603881
Tube
Tube Control es un sistema modular de componentes compatibles. El sistema se compone de aparatos para la medición de las dimensiones de tubos.
login
PDF
456261
TMC-S28 型非接触式壁厚探测器
• 壁厚测量。 • 椭圆度测量和瓶颈倾斜度测量。 • 可以测量圆形容器和非圆形容器。
login
PDF
188817
TMC - C40 色差传感器
TMC测量系统是一种已经在全世界成功地投入运行的玻璃容器壁厚系统,色差传 感器系统是TMC玻璃容器壁厚测量系统的一个重要的附加选项。
login
PDF
154996
TMC-C54 色差传感器
最新的带有色差传感器 TMC-C54 系统,基于众所周知的TMC-C40 系统开发而 成。
login
PDF
674712
TMF平板玻璃厚度测量仪器
TMF 是一种测量仪器,用于浮法玻璃生产线的在线控制,或者用于类似的平板玻璃生产设
login
PDF
752859
TMP 在热端测量压延玻璃厚度
这是VMA公司最新开发出来的一种测量设备,这种设备使您能够在热端测量压延玻璃的厚度。在一条压延玻璃生产线上,可以把多达5个测量探头安装在退火窑的入口。将测量结果图形化地显示出来或者传送给用户的生产线信息系统。
download
PDF
659567
Tube
Tube Control 玻璃管生产工艺控制设备是一个以模块方式组装而成的系统,其中的各个模块彼 此协调一致。该系统含有测量玻璃管尺寸用的仪器.
login
PDF
599397
TMC
Система для измерения и оценки распределения стекла. TMC-S28 Безконтактный сенсор для измерения толщины стенок.
login
PDF
174125
TMC - C40 хроматический сенсор
Хроматический сенсор это следующая и также важная опция системы безконтактного измерения толщины ТМС, которая успешно используется повсеместно.
login
PDF
123922
TMC-C54 хроматический сенсор
Эта новая хроматическая сенсорная система ТМС-С54 представляет собой последовательную дальнейшую разработку успешно применяемой сенсорной системы ТМС-С40.
login
PDF
812529
TMF Толщиномер для плоского стекла
TMF это измеритель в режиме « он-лайн» на линии флоатстекла (floatglass) или аналогичных установок для производства плоского стекла.
login
PDF
726091
TMP Толщиномер для узорчатого стекла
VMA дает вам возможность измерять толщину стекла на горячем конце. До 5ти сенсорных головок могут быть установлены на входе в лер на линии узорчатого стекла. Результаты отображаются графически на дружественном пользователю мониторе или отсылаются в производственную информационную систему.
download
PDF
708901
Tube
Контроль труб это модульная, согласованная система. Она охватывает как приборы для измерения размеров труб, так и режим «он-лайн» на протяжке труб.
login
PDF
581912
TMC-S28 bezdotykowy sensor do pomiaru grubości ścianki
System do pomiaru oraz analizy rozkładu grubości ścianki.
login
PDF
174094
TMC - C40 Sensor chromatyczny
Chromatyczny system sensorowy jest kolejną i ważną opcją stosowego z sukcesem na całym świecie systemu pomiarowego grubości ścianki TMC dla opakowań szklanych.
login
PDF
123266
TMC-C54 Sensor chromatyczny
Ten nowy chromatyczny system sensorowy TMC-C54 jest konsekwencją dalszego rozwoju wprowadzonego z dużym powodzeniem systemu sensorowego TMC-C40. Podobnie jak i system sensorowy TMC-C40 również i ten pracuje on na podstawie aberracji chromatycznej.
login
PDF
726631
TMP urządzenie do pomiaru grubości szkła walcowanego na końcu gorącym
VMA daje Państwu możliwość określenia grubości szkła walcowanego na końcu gorącym. Można zainstalować do 5-ciu sensorów głowic pomiarowych przed wejściem w strefę chłodzącą linii szkła walcowanego. Wyniki pomiarowe mogą być przedstawione graficznie lubbyć przesłane do linii systemu informacyjnego klienta.
download
PDF
798244
TMF urządzenie do pomiaru grubości szkła płaskiego
TMF jest urządzeniem dla kontroli on-line na floatingowych liniach szkła lub podobnych urządzeniach wykonawstwa szkła płaskiego np.
login
PDF
691948
Tube
Tube Control jest modułowo zbudowanym, dopasowanym do siebie systemem. Obejmuje urządzenia do pomiaru wymiarów rur zarówno on-line na ciągu rurowym.
login
PDF
621699
TMC-S28 đo độ dầy, không va chạm sản phẩm
Thiết bị Đo lường Đánh giá sự phân chia hình thành Độ dày theo Chu vi của thủy tinh chứa đựng
login
PDF
180075
TMC - C40 Bộ cảm ứng ánh sáng màu
Bộ cảm ứng ánh sáng màu là một máy đo quan trọng bổ xung tiếp theo, được chế tạo và triển khai trên thế giới, đo độ dày của thành thủy tinh chai, lọ và bình chứa đựng.
login
PDF
130327
TMC - C54 Bộ cảm ứng ánh sáng màu
Hệ thống máy đo mới, qua phương pháp quang phổ này (TMC-C54) là một sự phát triển tiến tới, biến chế rất tinh nhậy từ Hệ thống đo TMC-C40 đã có. Nguyên tắc đo cũng là phương pháp phân tích và lọc quang phổ các thành phần của ánh sáng (màu sắc).
login
PDF
814697
TMF Máy đo độ dày của thủy tinh phẳng
TMF là thiết bị đo độ dày thủy tinh phẳng, trực tiếp trên dây chuyền sản xuất ví dụ như kính dùng cho cửu sổ, kính dùng cho máy tính.
login
PDF
221148
TMP Hệ thống đo độ dày trong vùng nóng của Kính thủy tinh có mặt phẳng đa dạng,
Hãng VMA chúng tôi, tạo điều kiện cho Nhà máy quý khách, xác định liên tục được độ dày của cả làn Thủy tinh có nhiều cấu trúc hình thù khác nhau trên cả hai bề mặt của kính. Làn kính được đo chính xác ở khu vực nóng (650-700 độ C) khi nó còn đang trên dây chuyền chuyển động trước khi vào hầm làm nguội. Trên dây chuyền rộng từ 3-5 mét, có thể triển khai đến 5 đầu máy cảm ứng để đo và cung cấp thông tin liên tục. Kết quả đo được chỉ dẫn trực tiếp trên đồ thị máy vi tính, hoặc có thể được tải về Trung tâm xử lý, điều khiển, thống kê và tích trữ tin tức của nhà máy.
download
PDF
689991
Tube
Thiết bị kiểm tra dùng cho Thủy tinh ống là một hệ thống máy có kết cấu từng phần gọn, nhẹ, đúng tiêu chuẩn và phù hợp ăn ý vơí nhau.
login
PDF
594638
TMC
TMC-S28 Dokunmadan cidar kalınlığı algılayıcısı
login
PDF
146948
TMC - C40 Kromatik algılayıcı
Kromatik algılama sistemi, TMC kap camının cidar kalınlık ölçme sisteminde, dünya çapında başarı ile devreye sokulmuş bulunan, bir diğer ve önemli opsiyondur.
login
PDF
96392
TMC - C54 Kromatik algılayıcı
Yeni olan bu kromatik algılama sistemi TMC-C54, başarı ile piyasaya sürülmüş bulunan TMC-C40 algılama sisteminin tutarlı bir şekilde daha gelişmişidir.
login
PDF
767403
TMF Düz cam için kalınlık ölçme aleti
TMF, düz cam üretimi, örneğin ekran camı, için olan yüzen cam hatlarında veya benzeri tesislerde çevrim içi kontrol için bir ölçme aletidir. TMF, tekniğin en yeni durumunu oluşturan bir lazer ölçme sistemidir.
login
PDF
700400
TMP Çekme cam için soğuk uçta kalınlık ölçme
VMA'nn en yeni ürün gelişimi size, çekme camın kalınlığını sıcak uçta ölçme olasılığını verir.
download
PDF
658857
Tube
Tüp Kontrolü - Ölçme, ayıklama, düzenleme Cam boru üretimi için modüler sistem
login
PDF
589962
مجس لاتلامسي لسماآة الجدار TMC-28S ( تي إم (سي
ت ي إ م سينظا م لقيا س وتقيي م توزي عسماآ ة الجدار
login
PDF
150864
TMC - Cالمج س الحسا س اللون ي 40
نظا م المج س الحسا س اللون ي ه و نظا م مستخد م عالمي اً بنجا ح وخيا ر آخ ر مه م ف ي نظا م قيا س جدرا ن زجا ج الأوعي ة
login
PDF
98141
TMC-C54 المجس الحساس اللوني
يعتبر نظام المجسات الحسَّاسة اللونية TMC-C54 مواصلة التطوير المنطقية لنظام المجسات اللونية TMC-C40 المستخدمة بنجاح. ويعمل هذا النظام الجديد على أساس الزيغ اللوني مثل نظام المجسات اللونية TMC-C40. وينصح باستخدام النظام لقياس أوعية زجاجية مائلة للبيضوية أو للاكروية بالإضافة إلى قياس أوعية أسطوانية. وبفضل تدمجه و بعد القياس العالي جدا يمكن استخدامه في ماكنات الاختبار في ظروف ضيقة المجال جدا. تطبيق نظام المجسَّات الحسَّاسة الَّلونية في TMC بسيط للغاية: يتم تشغيله تماماً كما هو الحال بالنسبة لأنظمة المجسات الحساسة القائمة بقناة غير مشغولة لوحدة TMC الإلكترونية.
login
PDF
637970
جهاز قياس سماآة الزجاج المسطح TMF ( تي إم (إف
لخطوط الزجاج الطافي أو المنشأت المماثلة لإنتاج الزجاج
login
PDF
754025
TMP قياس سماكة الزجاج المدرفل في الطرف الحار
يعطيكم آخر تطورات منتوجات لشركة VMA إمكانية قياس سماكة الزجاج المدرفل في الطرف الحار. ويمكن تركيب حتى 5 رؤوس قياس أمام المدخل إلى قسم التبريد لخط درفلة الزجاج. ونتائج القياس يتم التمثيل التخطيطي لها أو نقلها إلى النظام المعلوماتي للخط.
download
PDF
676040
Tube
هو نظام مصمم بشكل مجموعة من أنظمة فرعية متناسقة. يشمل أجهزة لقياس Tube Control توب آونترول
login
---
---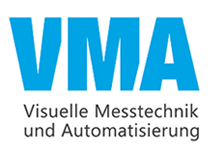 ---
---
---
---
---
---
The company VMA GmbH offers its products and services in the area of Inspection systems for glass tubes, measurement, Non-Contact Wallthickness measurement, Optical Inspection, Optical Inspection Equipment
---
If you want to submit a message or have further questions about the offered machinery, equipment or services, please click "Enter Contact Form..." to submit your message.
---
---