Wendt GmbH, 3M Abrasive Systems Division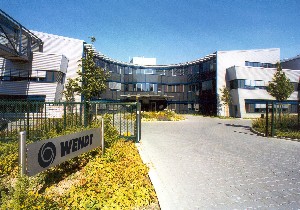 WENDT
ist eine Gruppe von Firmen, deren Muttergesellschaft die WENDT GmbH in Meerbusch ist. Neben weiteren Niederlassungen gehören die Werke Niederstetten und Jena zur WENDT GmbH.
WENDT
hat sich auf die Entwicklung von Schleif-Technologien spezialisiert. Geschliffene Werkstoffe sind zum Beispiel besonders harte Materialien, wie Stahl, Glas, Hartmetall, Keramik, und polykristalline Materialien, wie PKD und CBN.
Die Firma
WENDT
wurde im Jahre 1920 als Handelsfirma für Schleifwerkzeuge gegründet und entwickelte nach der Ausweitung des Werkzeugprogramms schnell eigene Schleifmaschinen. Bereits im Jahre 1965 wurde die erste voll automatische Umfangsschleifmaschine für Hartmetall-Wendeplatten hergestellt. Zur gleichen Zeit wurde das Produktspektrum von Werkzeugen und Maschinen vergrößert. Der Einsatz von NC-Steuerungen, Robotern und Vision-Systemen, kombiniert mit effizienten Schleifwerkzeugen, hat zu einer führenden Position im Bereich des Schleifens von schwer zerspanbaren Materialien geführt.
---
Address
Company
Wendt GmbH
3M Abrasive Systems Division
Address
Fritz-Wendt-Str.1
40670 Meerbusch
Country
Germany
Phone
0049 2159 671 240
Fax
0049 2159 671 170
Email
Email Contact
Internet
www.wendtgroup.com
Employees
1000
Year founded
1920
---
Contact Info
| | |
| --- | --- |
| Name | Mr. Dipl.-Eng. Franz Georg Schmidt |
| Position | Division Manager Tools |
| Phone | 0049 2159 671 240 |
| Email | Email Contact |
| | |
---
---
Products
WENDT, this means undivided responsibility by complete system solutions from the same manufacturer: Grinding machines and grinding tools, dressing devices and dressing tools up to complete and flexible production cells for the tool and automotive industries including grinding technology and service.

The most important highlights at a glance:

Systems for hard material grinding

CNC machines and robot systems for face grinding, periphery grinding and profile grinding
Complete solutions for the economical machining of CBN and PCD
Advanced CNC machines for the deep grinding of wire rod rolls
Diamond grinding wheels and grinding pins
Diamond dressing rolls
Cut-off wheels, segments
Suspensions

Systems for steel grinding

Production systems for the mass production of precision steel parts
Vitrified-bonded CBN tools
Electroplated high-performance CBN-Grinding wheels
Resin-bonded grinding wheels
Precision tools for the bearing industry
Diamond dressing rolls and blocks

Systems for Glass grinding

Grinding solutions for Automotive glass, including grinding/drilling machines, tools, and profiling service
Diamond grinding wheels for the Optical Industry
Diamond grinding wheel packages for Flat Glass Construction
Diamond grinding wheels for technical Glass
Diamond grinding wheels for Hollow Glass and Table Ware
Conditioning tools for Glass grinding wheels
---
Downloads
Filetype
Filesize
PDF
5079258
WENDT - Company Profile
WENDT - Partner to the glass industry
download
PDF
5333388
WENDT - Firmenprofil
WENDT - Partner der Glasindustrie
download
PDF
5662704
WENDT - Profil de l´entreprise
WENDT - partenaire de l´industrie du verre
download
---
---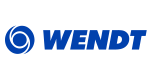 ---
---
---
---
---
---
The company Wendt GmbH offers its products and services in the area of Cutting Tools, Diamond and Grinding Tools, Glass Tools
---
If you want to submit a message or have further questions about the offered machinery, equipment or services, please click "Enter Contact Form..." to submit your message.
---
---