Wendt GmbH, 3M Abrasive Systems Division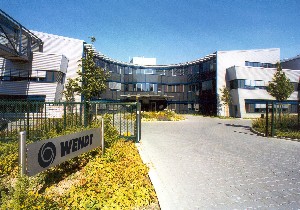 3M provides unparalleled service in delivering bonded superabrasives to cutting tool manufacturers across Europe. Choose 3M diamond and CBN abrasives for round cutting and grinding drills, mills, end mills, reamers and more.
Reliable and responsive
Together with the former Winterthur Technologies Group, which is now part of 3M. From grinding-to-dimensioning all the way to Superfinishing, 3M has the tools you need to achieve stringent geometry tolerances and finish specs, part after part. Our products are used in industries that manufacture precision parts and components for automotive engines and transmissions, oil and gas drilling, cutting tools, aircraft and land based turbines and many others.

---
---
Contact Info
| | |
| --- | --- |
| Name | Mr. Dipl.-Ing. Bernhard Hetkämper |
| Position | Product Manager Glass |
| Phone | 0049 2159 671 238 |
| Email | Email Contact |
| | |
---
---
Products
Grinding machines and tools from a single source
Wendt is worldwide among the leading manufacturers of innovative grinding solutions for machining hard-to-machine materials. As the only manufacturer in the market, WENDT offers precision-grinding machines, diamond and CBN grinding and dressing tools from a single source.
Wendt mainly supplies markets such as the automotive, aeronautics, tool and glass industry.
More than 1,000 employees try to find the optimum grinding solution for every customer request at the German headquarters and another eleven sites in seven countries and across three continents. This mainly comprises
Grinding tools for the machining of hard materials
Grinding tools for precision-steel machining
Glass-grinding tools
Diamond-dressing rollers and dressing tools
Precision tools for Surface grinding
Peripheral grinding
CNC tool grinding
Roll grinding
Laser machining
---
---
Downloads
Filetype
Filesize
PDF
5079258
WENDT - Company Profile
WENDT - Partner to the glass industry
download
PDF
5333388
WENDT - Firmenprofil
WENDT - Partner der Glasindustrie
download
PDF
5662704
WENDT - Profil de l´entreprise
WENDT - partenaire de l´industrie du verre
download
---
---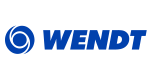 ---
---
---
---
---
---
The company Wendt GmbH offers its products and services in the area of Cutting Tools, Diamond and Grinding Tools, Glass Tools
---
If you want to submit a message or have further questions about the offered machinery, equipment or services, please click "Enter Contact Form..." to submit your message.
---
---