Gedevelop AB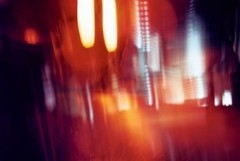 The company Gedevelop was established in 1986 as a result of a buy out of a product line developed by the R&D department of Gullfiber AB, nowadays Isover – Saint-Gobain. This product line – GFM, Glass Flow Measurement – had been in service in the Gullfiber plant for a number of years and with the forming of Gedevelop the aim became to achieve a wider expansion of the system world-wide.

By now the GFM system has found its application in as much as 80-90% of all glass fibre plants. About 1600 cameras have been supplied and are in operation all over the world market. While achieving world-wide acceptance of GFM installations, Gedevelop started to focus on another concept based on identical principles but meant for measurement and control of gobs in the glass container industry.

It was at the request of and in co-operation with the glass container industry that the GIA - Gob Image Analyser – concept was developed. Now, since its introduction some 15 years ago, close to 400 GIA camera units have been successfully installed. The closed-loop concept of the GIA, nowadays available with multiple camera configurations, is widely appreciated as the only in its kind for accurate measurement and control in the very early phase of the gob forming process.
Another product line, launched in 2008, is the GVS-Glass Vision System. It is a unique trend analysis tool that rapidly and precisely detects deviations in the hot end section of the glass container manufacturing process, regardless of the temperature of the product. With the GVS-system several deviations and product defects can be detected. The GVS provides both trend-based data and real-time detection and rejection of glass containers with critical parameters.
---
Address
Company
Gedevelop AB
Address
Florettgatan 27 A
254 67 Helsingborg
Country
Sweden
Phone
0046 42 386670
Fax
0046 42 201686
Email
Email Contact
Internet
www.gedevelop.com
Employees
8
Year founded
1986
Export Rate
95%
---
Contact Info
| | |
| --- | --- |
| Name | Mr. Gerry ter Laak |
| Position | Director Marketing & Sales |
| Phone | 0046 42 386677 |
| Fax | 0046 42 201686 |
| Email | Email Contact |
| | |
| Name | Mr. Miklos Rupp |
| Position | Manager GIA & GVS systems |
| Phone | 0046 42 386675 |
| Fax | 0046 42 201686 |
| Email | Email Contact |
| | |
| Name | Mr. Magnus Lindberg |
| Position | Managing Director |
| Email | Email Contact |
| | |
---
---
Products
The areas of activity by Gedevelop comprise the design, development and supply of non-intrusive control and measuring equipment for the glass and glass fibre industry.
GIA - Gob Image Analyser with Gob Weight Control and Gob Temperature Measurement for glass container production
GFM - Glass Flow Measurement with Glass Flow Control and Glass Flow Temperature Measurement in glass fiber industry.
GVS - Glass Vision System, a unique trend analysis tool for detection of incorrect deviations of glass containers at the hot end
---
---
Downloads
Filetype
Filesize
DOC
139264
GIA - contrôle automatique du gob
Amélioration significative de performances par contrôle automatique du gob
DOC
136704
GIA - automatic gob control
Significant improvement of efficiency by automatic gob control
PDF
39155
Gob Image Analyser
The Gedevelop Gob Image Analyser sees, visualizes and controls your gobs.
PDF
60814
Report:
Gob analysis and control
PDF
322827
Glass Flow Meter for the fiberizer industry
Automatic measurement of the glass flow from bushing to fiberizer
PDF
3986736
GIA Brochure
GOB Image Analyzer (GIA)
PDF
711143
GIA Camera Setup
Gob Image Analyser (GIA) with GWC – Gob Weight Control
DOC
96768
GIA Questionnaire
Questionnaire Gob Image Analyser - GIA
DOC
101888
GIA Questionnaire
Fragebogen Gob Image Analyser - GIA
DOC
93696
GIA Questionnaire
Questionário para cotação do Gob Image Analyser – GIA
DOC
104448
GIA Questionnaire
Fiche technique Gob Image Analyser - GIA
DOC
94720
GIA Questionnaire
Cuestionario para la cotización de un equipo Gob Image Analyser - GIA
PDF
922955
GVS Brochure
Glass Vision System (GVS)
DOC
3496315
GVS Questionnaire
GVS - Glass Vision System Questionnaire
PDF
401272
Revue Verre of February 2009
PDF
364602
GOS – Gedevelop Operator Station
PDF
93359
Gedevelop GVS Technical Spec
PDF
889013
Gedevelop GVS Broschyr 2010
PDF
3986736
GIA Brochure
PDF
361435
GIA INC Individual Needle Control
---
---
Online Questionnaire
Questionnaire Gob Image Analyser

Gob Image Analyser - Automatic gob measurement and weight control by analysis of gob properties.
Logo

---
Menue
Location
Info
The company Gedevelop AB offers its products and services in the area of Automatic Gob Weight Control, GFM Glass Flow Measurement, GIA Optical Image Analysis, Glass Flow Meter - GFM, Glass Vision System - GVS, Online Gob Temperature Measurement
Contact Info
If you want to submit a message or have further questions about the offered machinery, equipment or services, please click "Enter Contact Form..." to submit your message.
---
The eXperts in glass technology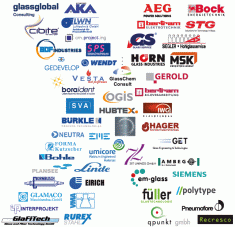 ---